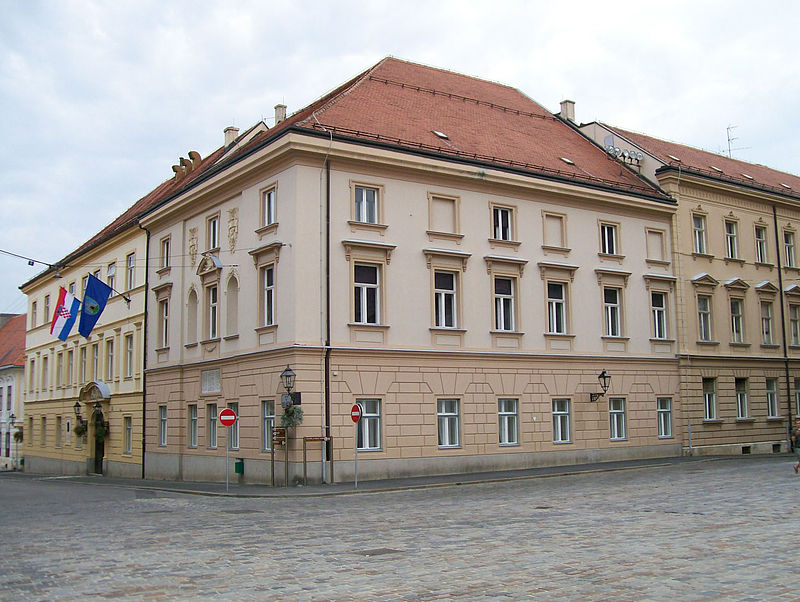 The Old City Hall in Zagreb, Croatia's capital, where the city's local government meets. Local elections in Croatia will take place on May 16, 2021. Photo credit: Wikimedia/Suradnik13 (CC BY-SA 3.0)
KEY FACTS
Freedom House Rating
Free
Government Type
Parliamentary Republic
Population
4.2 million
UPCOMING ELECTIONS
Local Elections
May 16, 2021
Parliamentary Elections
July 2024 (due)
Presidential Election
December 2024 (due)
PAST ELECTIONS
Snap Parliamentary Elections
July 5, 2020
Presidential Election
December 22, 2019 (Second round: January 5, 2020)
Local Elections
May 21, 2017 (Second round: June 4, 2017)
Croatia has scheduled local elections for May 16, 2021.
Political Context
Since Croatia's declaration of independence in 1991 and the subsequent breakup of Yugoslavia, Croatia has held regular elections.
Croatia has a number of political parties. The two biggest are the conservative Croatian Democratic Union (HDZ) and the Social Democratic Party (SDP). The parties have alternated stints in power. On the one hand, SDP currently holds the presidency, and on the other hand, HDZ heads the government coalition.
The 2021 Local Elections in Croatia
These elections got a bit of a shakeup when Milan Bandic, the mayor of Zagreb, died in February after a combined 20 years in office (according to some reports, he was the world's longest-serving mayor). Although Bandic had a devoted following, he was also controversial, and embroiled in a number of scandals. A former communist, he joined the Social Democratic Party (SDP) when Croatia began holding multiparty elections in 1990, but later broke off to start his own party. Meanwhile, HDZ, the main conservative party, won last year's parliamentary elections, after losing the January 2020 presidential election. Tomislav Tomašević from the green-left Možemo! appears to be leading polls for mayor of Zagreb.
Geopolitical Context
Croatia is a member of NATO and the European Union.
Curated News and Analysis
Tea Trubić Macan, Euractiv (May 10, 2021): HDZ remain the most popular political party in Croatia
HINA (April 18, 2021): Zagreb Mayoral Candidate: Wide Coalition Will Be Needed in City Assembly
Anja Vladisavljevic, Balkan Insight (March 22, 2021): As Zagreb quake anniversary passes, Croatia's anger grows
Anja Vladisavljevic, Balkan Insight (March 5, 2021): Death of Veteran Mayor Injects New Uncertainty into Zagreb Election
AP (February 28, 2021): Long-time mayor of Croatian capital of Zagreb dies at 65
Sven Milekic, Balkan Insight (February 17, 2021): Zoran Milanovic: Croatia's Jekyll and Hyde
Anja Vladisavljevic, Balkan Insight (July 5, 2020): Conservatives Win Croatia Election, First Results Show
Joe Orovic and Patrick Kingsley, New York Times (July 5, 2020): Croatian Prime Minister's Gamble on Early Elections Pays Off.
21votes does not necessarily agree with all of the opinions expressed in the linked articles; rather, our goal is to curate a wide range of voices. Furthermore, none of the individuals or organizations referenced have reviewed 21votes' content. That is to say, their inclusion should not be taken to imply that they endorse us in any way. More on our approach here.
Updated May 12, 2021