February 9, 2023
A weekly review of news and analysis of elections in Eurasia, usually posted on Thursdays and occasionally updated throughout the week.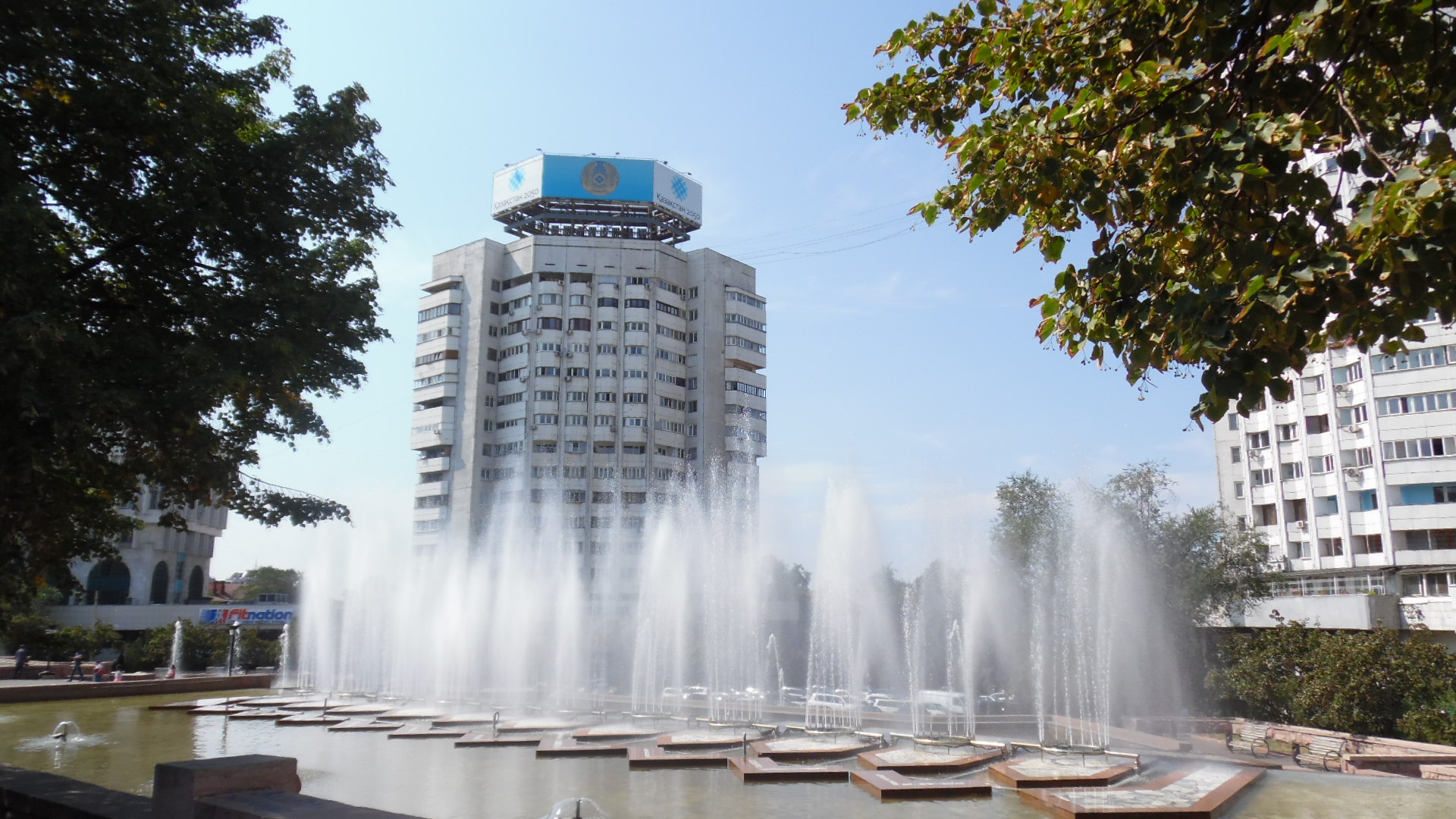 Fountains in Republic Square, the main square of Almaty, Kazakhstan. Photo credit: Wikimedia/AlexJButler (CC BY 2.0)
Upcoming Eurasia Elections
Kazakhstan Snap Parliamentary Elections: March 19, 2023
In January 2022, a series of violent protests broke out in Kazakhstan, and in the aftermath, something of a political realignment took place with the sidelining of former president Nursultan Nazerbayev, who had previously exercised a great deal of influence behind the scenes. 
The country held a constitutional referendum in June 2022 that President Kassym-Jomart claimed would make Kazakhstan more representative, although in reality, the changes were largely cosmetic. A series of snap elections (for president, senate, and now parliament) similarly probably will not produce real reform. 
Kazakhstan is a major oil producer and has historically been one of Russia's closest allies, but has snubbed Moscow on several occasions since Russia's invasion of Ukraine.
RFE/RL (February 8, 2023): Kazakh Court Convicts Five Dead Men Killed During 2022 Anti-Government Unrest
Jennifer Brick Murtazashvili, World Politics Review (February 3, 2023): Kazakhstan's Tokayev Is Playing With Fire at Home—and With Russia
Eurasianet (February 3, 2023): Kazakhstan: Swathes of land confiscated from Nazarbayev's brother ahead of vote
Georgia Parliamentary Elections: October 2024 (due – snap elections possible)
The United National Movement (UNM), Georgia's pro-West opposition, held a leadership election in January following a bitter campaign that has left it divided heading into parliamentary elections due in 2024 (Georgia transitioned to a parliamentary system starting in 2012, so these elections will determine who runs the government). 
The current government is led by Georgian Dream, a coalition founded by eccentric and Kremlin-connected oligarch Bidzina Ivanishvili. It came to power during the 2012 parliamentary elections, ousting former president Mikheil Saakashvili's UNM. The opposition has been calling for new elections since October 2020's parliamentary polls, due to claims of fraud. International observers noted significant flaws in the elections, and observed that there were issues with public confidence in the polls.
The most recent vote Georgia, the October 2021 local elections, took place in a tense political climate, exacerbated by the arrest of Saakashvili upon his return to the country on the eve of the vote. 
Despite Ivanishvili's Kremlin ties, Georgian Dream has continued some of Georgia's steps toward Euro-Atlantic integration, including applying for EU membership. This is because public opinion in Georgia overwhelmingly supports those things. However, it is unclear whether Georgian Dream has a genuine commitment to a Euro-Atlantic course, given its leaders' ties to Russia. And some say that Saakashvili's ongoing rough treatment and imprisonment are occurring on Russia's orders.
Tadhg Pidgeon, The European Conservative (February 8, 2023): Georgian EU Membership in Jeopardy
Malkhaz Matsaberidze, Messenger.ge (February 7, 2023): The Pro-Western Opposition: Between Crisis and Effort
AP (February 6, 2023): Georgian court rejects ex-president's appeal for release
Belarus Presidential Election: August 2025 (due)
Bne IntelliNews (February 9, 2023): New pro-Lukashenko party set up as Belarus falls seven places in the Democracy Index to 153
Eric S. Edelman, Vlad Kobets, and David J. Kramer, Foreign Policy (February 7, 2023): Ukraine and Belarus Are Fighting the Same War: A Russian defeat in Ukraine could send Belarus's dictator packing
Camilla Gironi, New Eastern Europe (February 6, 2023): Lukashenka's crusade against the Roman Catholic Church
Regional Analysis
Jelger Groeneveld, Civil.ge (February 6, 2023): No Candidacy: EU's Fatal Error?
Eurasia Elections Coming Up in 2023
Kazakhstan Snap Parliamentary Elections: March 19, 2023
Turkmenistan Parliamentary and Local Elections: March 2023 (due)
Russia, Gubernatorial and Local Elections in Some Regions (including Moscow mayor): September 10, 2023
Armenia, Local Elections in Yerevan: September 2023 (due)
Ukraine Parliamentary Elections: October 29, 2023 (due)
Moldova Local Elections: October 2023 (due)
Belarus Local Elections: Due in 2023 (delays possible)
21votes does not necessarily agree with all of the opinions expressed in the linked articles; rather, our goal is to curate a wide range of voices. Furthermore, none of the individuals or organizations referenced have reviewed 21votes' content. That is to say, their inclusion should not be taken to imply that they endorse us in any way. More on our approach here.